what is flexitive?
Flexitive streamlines design workflow for producing high quality visual communications. As a workflow and design tool, Flexitive allows you to reduce time via all stages - from storyboarding, building your designs, reviewing and exporting. You are also able to build scalable, HTML5 designs that are responsive and adapt to all screens and sizes fast.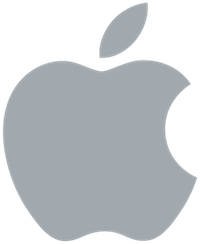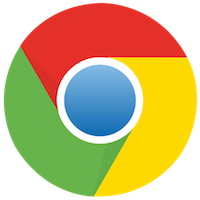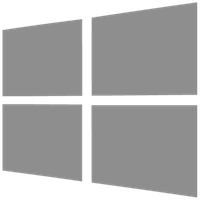 ACCESSIBLE WITH GOOGLE CHROME ON MAC OR PC
Flexitive Scales Production
Flexitive scales production and allows you to build, animate, and scale designs to unlimited sizes. You can upload images, vectors, videos and embed external content such as animations and custom code, along with platforms, such as YouTube video.
Responsive Designs that Adapt to Any Screen Size
Create responsive content components that adapts to any screen size and resolution, and looks great across all devices and sizes.
Add Your Own Assets
Add your own assets to Flexitive to build your designs, such as SVGs, PNGs, GIFs, and MP4s.
Use Any Font
Access 20,000+ web fonts or upload any web font that you are licensed to use, in any language. Web fonts help make designs crisp at even the highest screen resolutions, while keeping file sizes small. You can alternatively show text in images that you upload into the assets panel.
Animations
Easily add animations to elements in a design, and they will apply to all sizes used in your design. This makes it really easy to make animation changes or new variations of your designs.
Embed YouTube Video
Easily embed a YouTube video into your designs. You can also customize over 10 settings like autoplay, show/hide controls, sound on/off, and adjust your start/end times.
Build Variations
Once you have built a great design, quickly build variations. Duplicate your design, select an element and swap out assets across all sizes in just a few clicks. Useful for customized audience messaging, A/B testing, or supporting multiple languages.
Templates
Build from one of Flexitive's many fixed-size and responsive templates that are optimized for lots of layouts, and are already animated. With Flexitive's templates, you can adapt them easily to suit your designs.
Preview Pages
Preview your designs easily online with Flexitive's preview pages, and share the preview page with anyone in the world so that you can get fast feedback or approvals.
Manage Your Project's Status
Manage the design status of your projects from 'Mock Up' to 'Approved', so it's easy to keep track of the progress of all the designs. Once the design's status is set to 'Live', you won't be able to accidentally edit your design.
Embed Design into CMS Pages
Build responsive, animated components that can be embedded into any CMS page like Wordpress and Drupal directly.
Export for 30+ Ad Servers
If using Flexitive for building ads, when exporting your designs you can select from over 30 of the world's leading ad servers including DFA, DFP, AppNexus, Adwords & more. You can export as an offline .zip file or live tag, and the latest ad server code will be automatically added to your files.
Create Social Sizes
Easily export your designs for all social sizes, including Facebook, Instagram, LinkedIn & more!
Fast & Light
Flexitive automatically crops and resizes images in your designs so that your file sizes are always as small as possible, while maintaining the highest image quality. This helps your designs to load fast on every device.