What is Flexitive?
Flexitive is revolutionizing design. Using advanced responsive design technology, Flexitive empowers teams to create, manage, and deliver amazing designs efficiently and effectively for every channel.
Each design can adapt to an unlimited number of sizes for any channel.
With so many channels to distribute content to, hundreds of sizes and resolutions are required for each design and variation. Flexitive's Responsive Design Technology helps you to ideate and create designs that adapt to unlimited fixed sizes or fully responsive sizes with ease and efficiency.
Different channels require different file formats.
Save time by exporting high quality, optimized files from Flexitive to HTML5, MP4 Video, Animated GIF, JPG and other file formats. Use one tool irrespective of format for social, web, digital signage, or any other platform, maintaining consistency across all your channels.
Export your designs directly for your CMS or ad server.
Generate either an offline zip package or serve your content directly through Flexitive via ad tags. Flexitive will automatically generate the code for your ad server when you generate an export.
Centrally manage your most important assets.
Upload images, videos or custom code as a global asset. Create fully responsive Flexitive pages that can be embedded in an unlimited number of other designs. Make one change to the global asset and watch as edits instantly update across all embedded designs immediately.
Seamlessly integrate Flexitive into your current workflow.
Upload pre-built, high resolution assets designed externally in tools including Photoshop and Illustrator into Flexitive. Upload those assets and use them individually on one unique design. Scale that one design to any size using Flexitive's Responsive Design Technology.
Add animations to your designs without knowing code.
With Flexitive's extensive library of animations you can build amazing designs that engage your audience. Adjust an animation within a design across all sizes at once for lightning fast updates, revisions or variations.
Capture your audience's attention with interactive designs.
Create an engaging carousel widget with simplicity that your audience is able to directly interact with. Incorporate animated designs into your carousels to stand out from the crowd.
Keep content up to date with live data.
Connect text, image, or video elements in your design directly to your own secure database. When a change is made in your database to core design elements such as pricing or product imagery - all of your designs for every channel are automatically updated.
Automate the creation of unlimited variations to personalize, optimize and test your designs.
Flexitive's Dynamic Design Production (DDP) capabilities help to quickly generate design variations that drive engagement across demographics, languages & locations. Combine variations with A/B testing to drive performance across multiple metrics.
Prioritize privacy & transparency, ensuring regulatory compliance.
Add interactive and expandable content such as legal text with ease. Ensure your content and copy is relevant and consistent across all designs by updating important information using global assets.
Build amazing designs quickly with adjustable templates.
Begin with a blank canvas or draw inspiration from pre-built templates and begin designing immediately. Get creative and change the layout, animations, assets, and other key elements once you start designing.
Keep your branding on point.
Either leverage up to 700+ free google fonts in your designs, or upload your own unique custom fonts directly to Flexitive. Maintain consistency and quality across all your designs.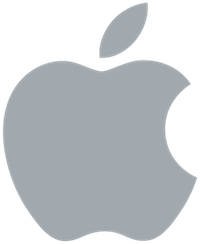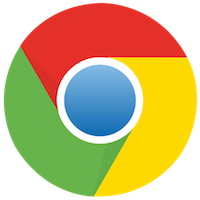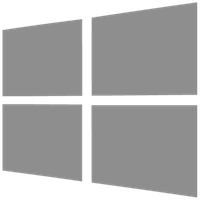 ACCESSIBLE WITH GOOGLE CHROME ON MAC OR PC